3000 SERIES Overview
Manufactured in the UK, the Astra 3000 series incorporates 3 door controls of differing power sizes with adjustable closing speed and latching action.
Astra's 3000 series of fully controlled concealed door closers has been developed to offer the adjustability and control of an overhead type, face fixed closer with the aesthetic appeal of a concealed device.The 3000 range of door closers meet standards, fire regulations, accessibility requirements and offers an alternative to face fixed closers.
As a manufacturer, we can adapt the 3000 series to suit timber door-sets and GRP door-sets with the flexibility of manufacturing specific frame plates to suit all types of frame.
The 3000 series in all power sizes can even accommodate a precise frame plate such as the Eco frame by Winkhaus.
3000 SERIES Product Safety and Testing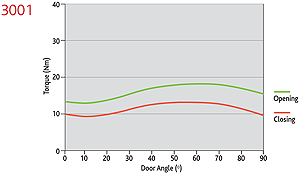 3000 Series Product Safety and Testing
PAS 24
It is a requirement of Secured By Design that products meet PAS24 standards to ensure security levels are maintained.
Astra 4000 series closers have been included in test in both Stredor and Streboard core 44mm and 54mm doors with a Dual Assesment for both Fire and Security.
Installation
Easy to fit with the appropriate, 9003 approved installation kit. Complete instructions supplied with products and kits.
Fire test evidence
Fire test conducted in accordance with BSEN 1634-1:2000 and BSEN 1363-1999 by Chiltern International Fire Ltd, test report CHILT/RF06118
Related Products in the 3000 SERIES
Contact us today
If you have any questions regarding any of the parts we manufacture or their application, please feel to contact us either by phone or email.